Liquid Caffeine Concentrate for Cafes, Food Vendors, & Restaurants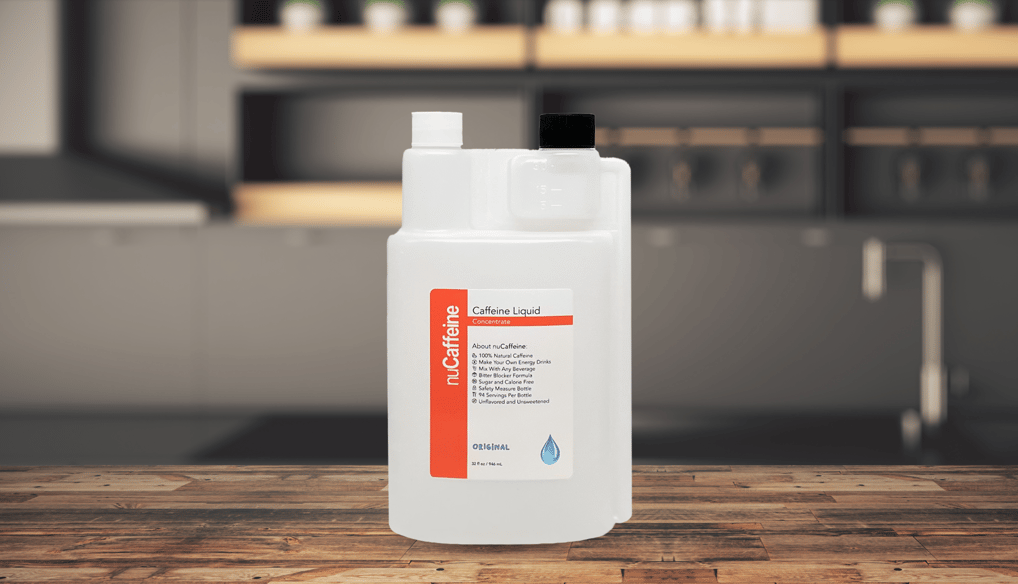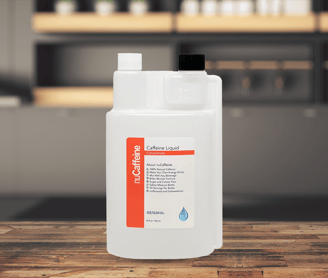 nuCaffeine is a brand of the US-based company SBH Labs. nuCaffeine is a liquid caffeine concentrate. We believe in providing a natural and healthy way for people to add energy to their drinks. Our product is free from sugar, carbs, and calories, and is all-natural and vegan.
Healthy, natural and customizable energy!
Why food vendors love it!
Make any drink into an energy drink, without any new equipment investment. nuCaffeine can be added to any drink, including juice, tea, water, and even smoothies!
Increase your standard drink prices by 50-150% for only a few cents of nuCaffeine. One 32oz bottle of nuCaffeine gives you 94 servings!
With nuCaffeine,
the possibilities are endless!
✓ You are not limited to one flavor per bottle.
✓ You can use your already existing flavors & syrups.
✓ Only a fraction of the cost compared to our competition!
We don't mean to brag, but
nuCaffeine is 100% natural. Our caffeine comes from natural coffee beans. We only use plant-derived ingredients, so we're 100% vegan. Not to mention, we are 100% calorie-free, so we work great with any diet. Keto-friendly anyone?
Most importantly, nuCaffeine is 100% customizable. You choose how much caffeine you want.
It's safe for your customers
nuCaffeine allows for easy mixing and accurate dosing. Our easy-measure bottle lets you control how much caffeine you're adding to your beverages.
Rest easy knowing nuCaffeine is shelf stable for 18 months with no refrigeration, but we don't think it'll last that long in your shop!
"... in 2022, wellness-position brands show
9% higher growth
than total market."
"We're seeing beverages as the hottest category for functional foods... and within beverages hydration and energy are key focus areas."
According to the New & Analysis on Food & Beverage Development in North America
Whether you need a little bit or a lot, we've got you!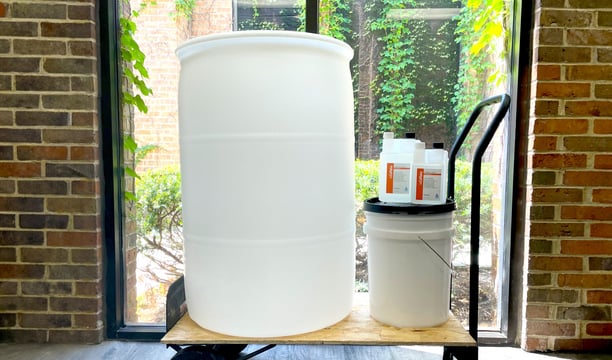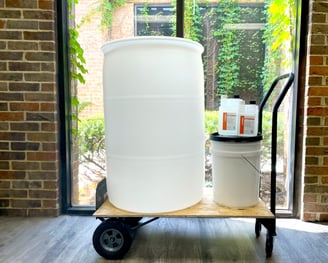 Contact us for pricing information
nuCaffeine is available in 4 different sizes:
5-gallon pail

32 oz bottle

16 oz bottle
Get energized naturally with nuCaffeine
Do you want to use nuCaffeine to manufacture your own products?
Check out nuCaffeine for commercial use.